Show and Workshop Schedule
DEC. 2, 2018
Workshop in Benicia, CA
A benefit for our miniature friends who have been affected by the Camp Fire. Carol will be offering a 1" scale hutch with glitter houses (lighting optional). All proceeds to go to our mini friends in need. Contact Carol for more info.
---
FEB. 2, 2019
Workshop in Sonoma County, CA
1/4" scale pie pickup More info
---
APRIL 25, 2019
Chicago International Show
We will be offering the workshop, 1/4" scale Tiburon mid-century modern house

The epitome of mid-century cool, with 21st-century updates. The quarter scale "Tiburon" is loosely inspired by the design of Eichler homes in California. Tiburon contains a central atrium which bathes the indoors in natural light; the root of Eichler's indoor/outdoor living concept and the perfect place to add mini landscaping. A two-sided, interior/exterior fireplace and a cantilevered hearth provide focal points. The roof is removable for ease in decorating. Participants will assemble the structure and learn faux masonry, roofing and painting techniques that are appropriate for modern homes. We will discuss the unique way that we lit the post and beam style structure with LEDs, and offer ideas for adding landscaping. Participants will take home additional materials for future projects. Furnishings will be available for purchase in the sales room. Join us for a "California cool" workshop! More info

---
OCT. 12-13, 2019
Good Sam Showcase of Miniatures; San Jose, CA
More info
---
More dates to be added as they are confirmed.


---
Workshops in Sonoma County, California
About True2Scale workshops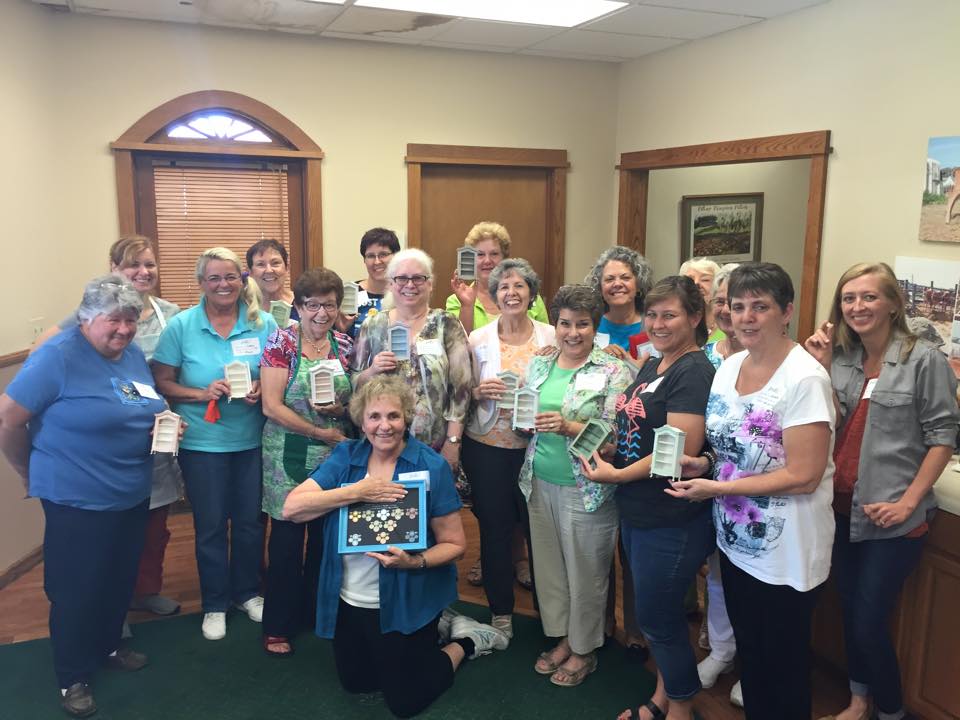 Shortly after moving to Northern California, Carol decided that it would be fun to share her enthusiasm for miniatures with other like-minded people in this spectacularly beautiful area. And then something cool happened - people actually started coming to the one-day workshops! Maybe it's the fun, learning, and sharing that keeps them coming back? Or perhaps it's the inspirational setting of a historic town located in wine country? Whatever the reason for their success, the workshops are a wonderful opportunity to learn new techniques and enjoy the camraderie of other miniature enthusiasts.
Planning a visit to Northern California? Take a miniature workshop in-between wine tastings! We are located smack dab in wine country, a short drive to the California Coast, and 1 hour from both San Francisco and Oakland airports. Several times throughout the year, we offer 1-day and half-day workshops in this spectacular area.
Please subscribe to our email newsletter to receive notiifications about our upcoming workshops in Sonoma County, California.
Previous workshops
chalk painted collector's cabinet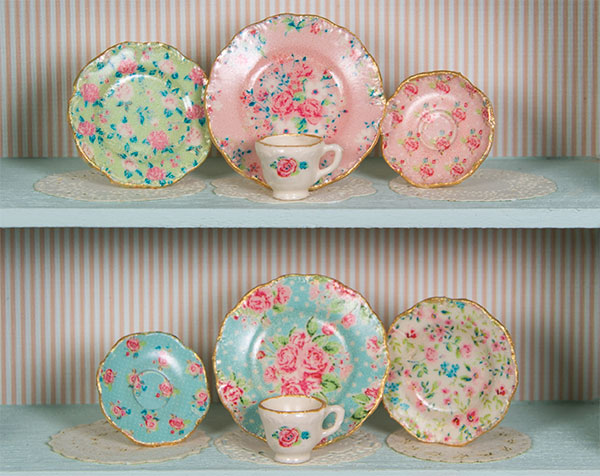 making "china" using decals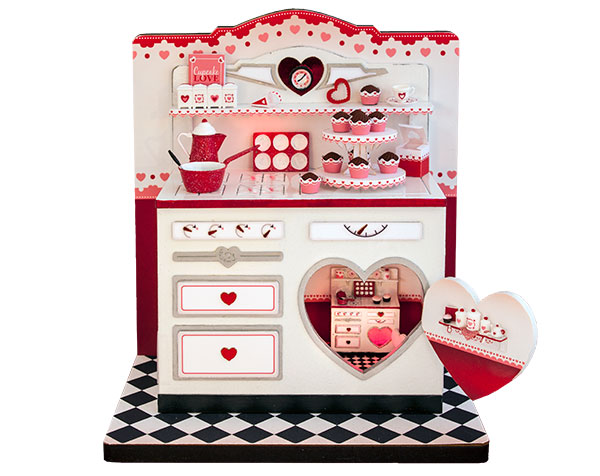 Valentine Stove in 1" and 1/4" scales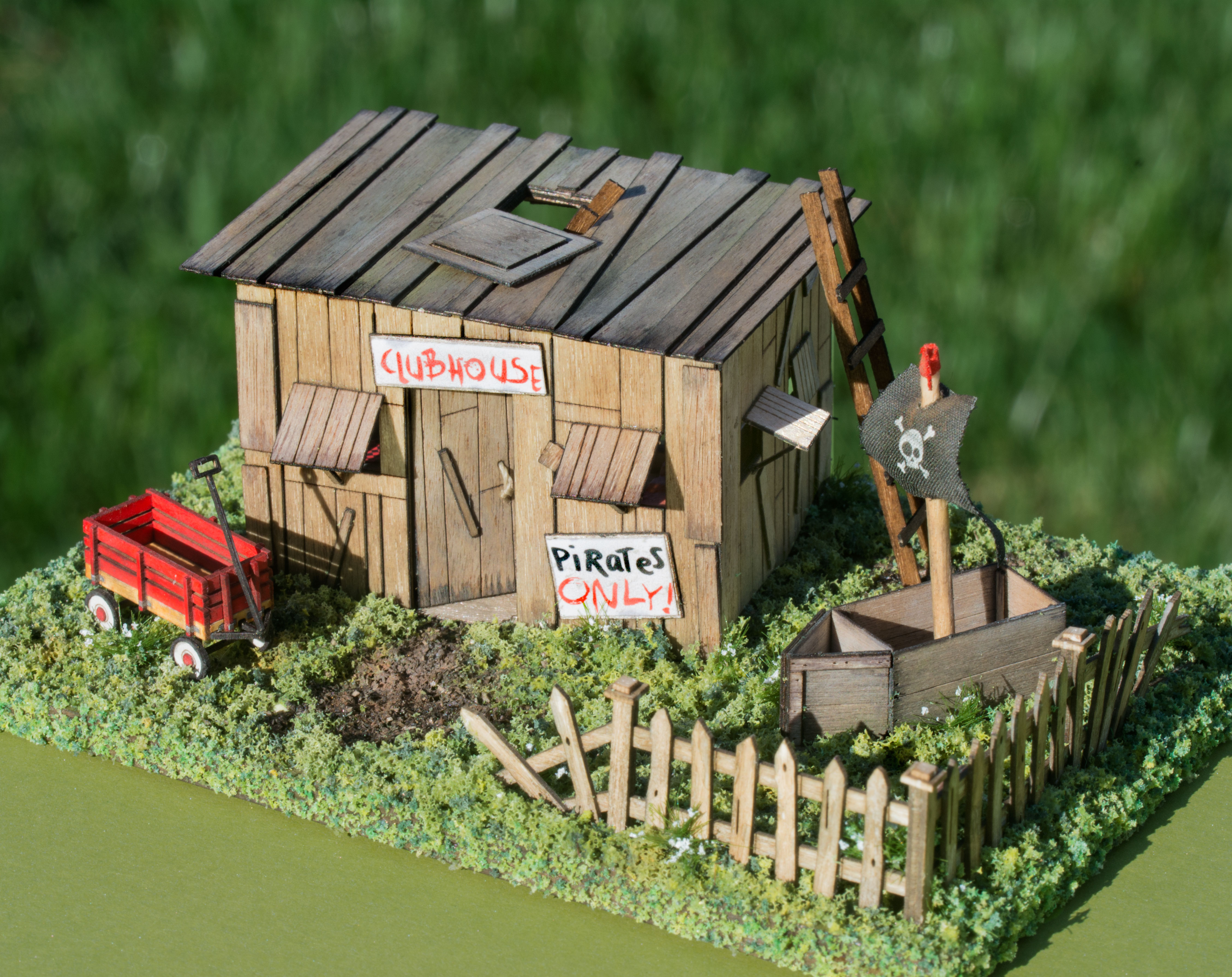 building and landscaping
a 1/4 scale kids' clubhouse