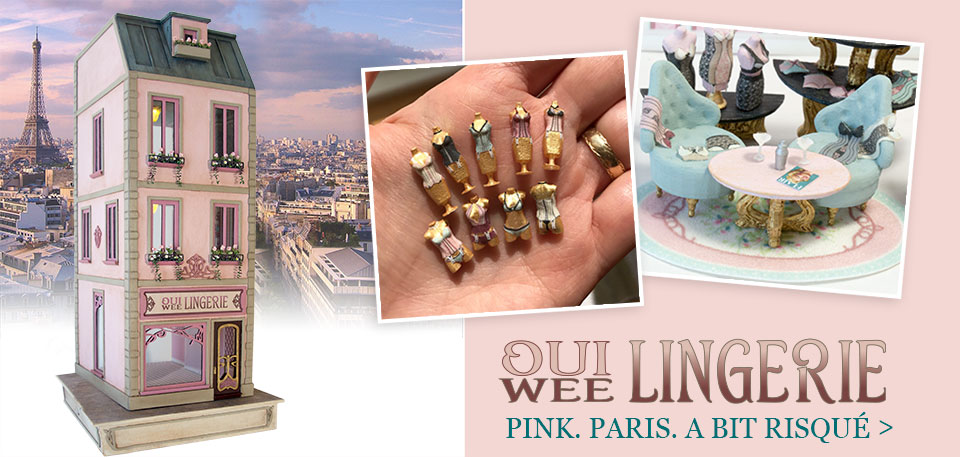 Oui Wee Lingerie is a quarter scale (1:48) Parisian Lingerie Shop. The design of the MDF structure and all-wood trim is inspired by the architecture of the Art Nouveau period. The structure kit includes custom designed wallpapers, ceiling papers and flooring.
Each floor of the 4-story structure represents a different period in the history of women's undergarments. Oui Wee Lingerie celebrates the changes that women's fashion and lifestyles have gone through — from the 18th to the 21st century!
The Oui Wee Lingerie kits are a part of a progressive series. The kits will be added below as they become available.